I am so excited to have Deborah here today! She is so much fun!!!!
Her first novel, A Vow to Cherish, inspired the World Wide Pictures film of the same title. Her books have since won the RITA Award, ACFW Carol Award, HOLT Medallion, National Readers' Choice Award, and have—three times—been Christy Award finalists.
Impressed yet? Whew!! I am!!
You can check out some of her great reads here:
Let's play!!
---
The rules are simple. I ask Deborah some random questions. She replies and then I give my answers. Each winning answer is worth one point and I get to decide whose answer is better.
It's my blog.
Here we go!
1. What new breed of dog would be the cutest? What two would you mix? And…What would you call it?
Deborah – Well, every breed I thought I'd come up with, when I googled it, turned out to be a real breed! But I like my names better! What is now called a Cockapoo (cocker spaniel poodle mix) I would call a Cockadoodle. And what is called a Chi-Spaniel, a cocker spaniel chihuahua mix, I would call a Cockahuahua (pronounced COCK-a-wah-wah). That's all I got! LOL!
Charity – Oh man!! haha. I love it!!! Cockahuahua is awesome!!!!
Ok…I got it:
+
=
Pug + Chinese Crested = is the Pugese
— I thing that I found the worst breed…
Charity 1 / Deborah 0
2. Have you ever been in the middle of a tornado? If so, what happened??
Deborah – Yes! I live in Kansas—tornado alley! Our town of Hesston was hit by a tornado in 1990, the year our youngest daughter was born. The town was devastated, and two lives were lost in the state in that tornado that traveled for 48 miles and was a quarter mile wide at its strongest. And yet, through that, we saw how a town could pull together and come back even better and stronger after the storm.
Charity – Oh my word! No way. That's insane!!!!!!!!!!!!!!!!
— I didn't have a chance…
Charity 1 / Deborah 1
3. What's the worst type of soup?
Deborah – I'll have to go with chilled borscht. Cold soup just should not be, nor should beets be made into soup!
Charity – I think I just threw up in my mouth.
I know that I am not going to "beet" you (wow, that was REALLY bad), but I have to go with the idea of eating peas…in any way, shape or form, is of the devil!!!
— Deborah got that one for sure…
Charity 1 / Deborah 2
4. What was your favorite song when you were in high school?
Deborah – Oh, dear…I'm really going to date myself here, but I have to say "We've Only Just Begun" sung by the late, great Karen Carpenter, who I believe had the most beautiful, crystal clear voice I've ever heard. "We've Only Just Begun" is a wedding song and I definitely had stars in my eyes all through high school.
Charity – Oh no!!!!! I was tortured by the Carpenters in my youth. We would go "youth group roller skating" and they played 4-5 Carpenter songs on a loops for the entire 3 hours every month. ahhhhhhhhhhhhhhhhhhhhhhh!!!!!!!!!!!!!!!!
My favorite…Ok, this is really embarrassing.
— Hiding in shame
Charity 2 / Deborah 3
5. Fun memory from childhood?
Deborah – My dad was a farmer and used to grow a crop called sudan, a sorghum crop that he used to feed cattle in the winter. It grew a lot like a cornfield with high rows of stalks, and my three sisters and my brother and I used to have a blast playing in the field. We would mash down "rooms" and trails throughout the rows of sudan and create mazes and secret passageways that covered a quarter of a mile! Think Field of Dreams or Signs (without the sheer terror). Even though I'm sure we destroyed significant portions of the harvest, my dad never complained…well, until we mashed down an auditorium once. Then he did put his foot down. 😉
Cute pic of Deborah!!
Charity – Oh my gosh! SO fun!!!!!!!!!!!
I remember doing a lot of fun things. We had a home church that was pretty big and always had people over. Every Sunday afternoon we would have a bunch of people for lunch after church and we would sit around the giant dining room table with piano benches and whatever we could find to squeeze in. My Dad always told really fun stories and we just laughed and feasted. ❤ Food and Fun ❤
<— Frightening pic of me with the pink skirt.
— Tie
Charity 3 / Deborah 4
6. Naughtiest thing you did as a child and got in trouble for?
Deborah – Oh, my! I remember coming home from a trip to town with brand new shiny patent leather Sunday shoes and wearing them directly out to the muddy, muddy pig pen! My sister and I instantly sunk into that stinky muck up to our ankles and we were in SO much trouble when my mom discovered what we'd done! Spankings for both of us. To this day, I don't know WHAT we were thinking!
Charity – HAHAHAHA! Oh man! That is awful!!!! I bet she did give you a whoopin'!!!!
I was a nightmare child. I mean, seriously. Well, I was actually really good until I turned tween. haha. It was always about the boys at that point.
One time our youth group went to a lock-in at the local YMCA with another youth group (the same one we roller skated with). They were a really strict yg. Well, my mom told me, before I even went, that I better not play music, cards, or anything that could offend them. She was nervous…rightfully so! Well, I got a rousing game of cars going with a bunch of kids and my mom found out. Needless to say, I always caused drama wherever I went. My punishment was not fun because she made me wait a few weeks while she decided on the appropriate one. hahaha.
— Sunday Shoes in the Pig Pen? Might take the cake.
Charity 3 / Deborah 5
7. What's your favorite movie that you wouldn't want anyone to know you watch? (Because it would be really embarrassing)
Deborah – LOL! I don't know if you could embarrass me about this because I always had the excuse, "Well, my kids want to watch it, so I'd better check it out to see if it's decent." I think I'd have to name Napoleon Dynamite as the one I wouldn't want anyone to know I watched because I sat through the whole thing and it was SOOOOO stupid!
Charity – WHA???? No way that should be embarrassing!!! It is the most quotable movie of all time. Period. It even beats The Princess Bride…which is a sheer miracle.
"Make yourself a dang quesadilla, Napoleon!!"
"How would you like a round-house kick to the face in these bad boys?"
"My lips hurt real bad!"
"Are you drinking 1% milk because you think you're fat? Because, you could be drinking whole if you wanted!"
"Your mom goes to college!"
"Your just jealous because I've been home chatting online with babes all day."
I could go on and on!
I think the one I am most reluctant to admit would be the Twilight series… *nervous giggle* I love those ❤
— NAPOLEON!
Charity 3 / Deborah 6
8. How do you strive to bring God the most glory in your life?
Deborah – I think I use my God-given gifts most gloriously as a wife, mom, and "Mimi." (NOT that I'm so great in those roles, but that I cherish the roles so much.) I also think one of my traits that brings God glory is my cheerful spirit. I suppose my cheeriness drives a few people nuts, but I hope most people see it as a direct reflection of how grateful I am for God's blessings in my life, and how much I want to reflect His joy and peace.
Charity – ❤
— God wins!
Charity 3 / Deborah 6
9. Favorite pair of shoes that you own?

Deborah – I am really, really not a shoe person. If I could go barefoot every day of my life, I would! I probably only wear shoes for 10 hours out of each week. Socks in the winter, yes, but shoes only if absolutely required by law—or freezing Kansas weather. Right now, my yoga sandals are what I wear if I just must wear shoes. They may not look comfy with leather between all my toes, but they are! Next best thing to being barefoot.
Charity – Nice! I am not sure about my favorite. I have a lot that I love.
I am a shoe person. Love them!!! These are a couple that I <3!
and saving the best for last:
— I'm taking it!!!!
Charity 4 / Deborah 6
10. Star Trek or Star Wars?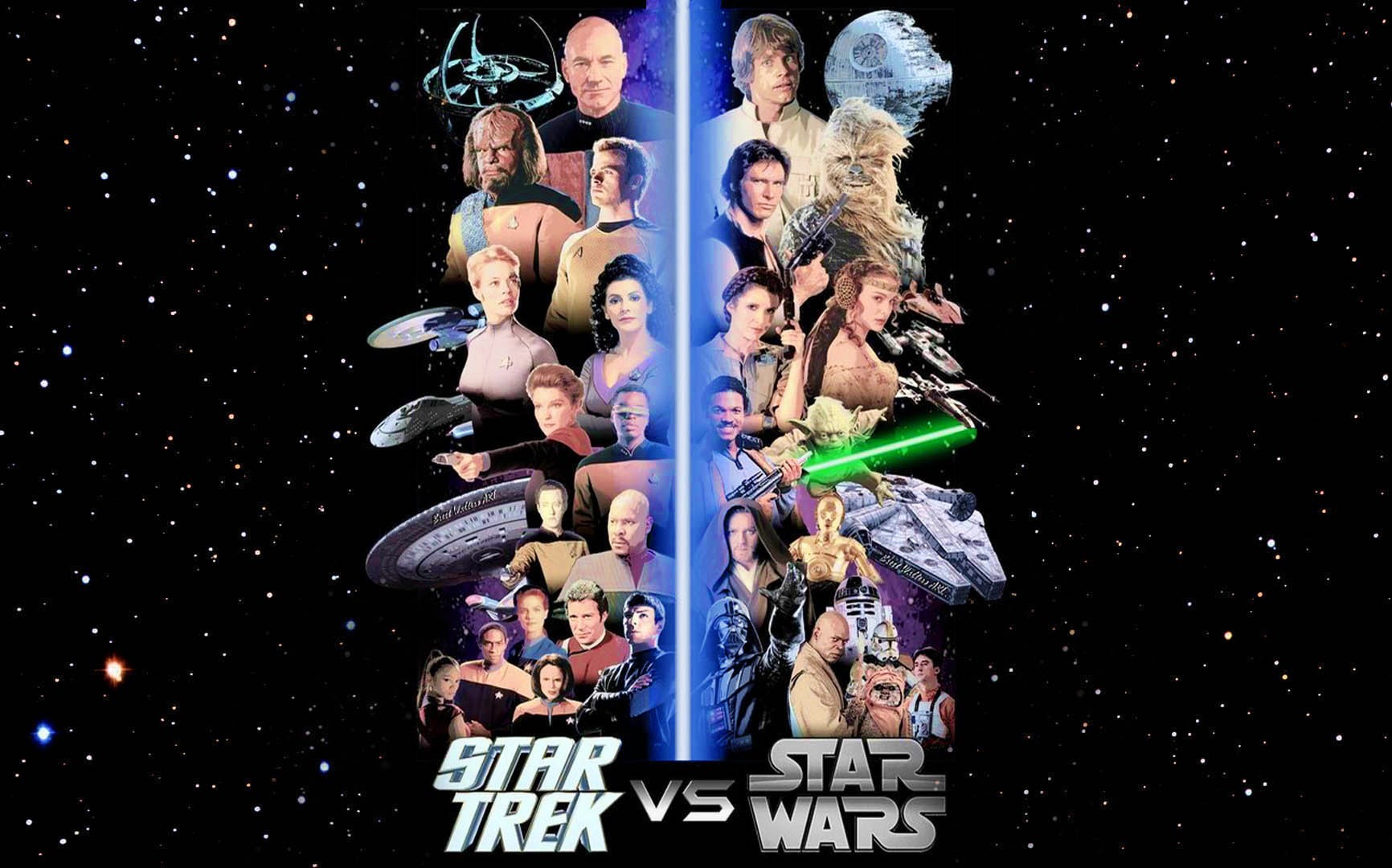 Deborah – Can I say neither? I'm so not a sci-fi/fantasy person, even though my husband REQUIRED me to read Edgar Rice Burroughs's Tarzan and John Carter of Mars before he would marry me. And I DID enjoy those books, but that's just not what I would choose to read (or watch on film). If I have to choose something along those lines, I'd go with Lost in Space, a favorite show from childhood.
Charity – I am not really a sci-fi gal either, BUT, I do enjoy the Star Wars movies. The newer Star Trek movies are OK too. I would definitely go with SW though.
— TAKING IT! Two words: Han Solo
Final:
Charity 5 / Deborah 6
but almost made a comeback!!!!!!
Deborah – And now, a question for you!
11. If you had to only eat ONE food the rest of your life, what would it be? (Nutrition and money are no objects…we're going taste only here.)
Deborah – Ice cream, of course!! But honestly, potato chips might be a close second! And if I could dip my potato chips in ice cream? Pure heaven!)
Charity – Ohhhh…tough one! I am a girl that delights in change. If I was stuck with one thing I might die!!!!!!! I would absolutely have to go with fruit. It's my favorite thing to eat…follow VERY closely by chips.
---
Thank you, Deborah! I had so much fun with this face-off!!!
You are the best and welcome back any time!!!!!
Ok, peeps!! This lady is giving away one of her books!!!! woot woot!!!
Head on over to the Rafflecopter giveaway and start entering!!
Remember:
*U.S. Rez only (Sorry! We do love the rest of you too!!)
**Entries will be checked. Be sure to confirm subscriptions with your email addy.